REIMAGINING REHABILITATION
Our vision is that every day thousands of people get relief with REX, from the pain, discomfort and inconvenience of severe neurological conditions; and that many will be cured.
Robot for rehabilitation; exercising, walking and standing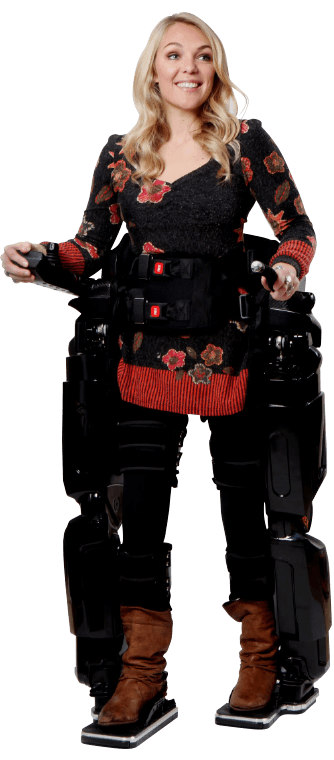 Could REX be right for you?
Answer a few brief questions to find out.
At home I can start using REX for long term benefits as I find using REX tends to stop my spasms.
First time being up in the REX was quite overwhelming, I really didn't know what to think… is this really happening?… This is awesome!… I want one…
If you would like to find out more or have further questions please get in touch: