I try to have 'a walk' everyday, to get weight through my bones, have a good stretch and decrease my spasms so I sleep better. Since using Rex P I have noticed improved bladder & bowel function and I just feel healthier in general.
REX P IS A ROBOTIC MOBILITY DEVICE DESIGNED FOR USE AT WORK OR HOME.
Adjustable to fit the individual, REX P enhances mobility – for social, recreational and work activities.
REX P doesn't require crutches, giving you the freedom to use your hands, whilst remaining stable and balanced. We understand that, for wheelchair users, protecting the health of your shoulders is important, as is the ability to use your hands, which is why REX ® is designed to allow hands-free standing and walking*
REX P also offers rehabilitation exercise opportunities for users in their home (standing, walking, stretching, weight bearing).
*Please note that REX P is not registered with the US FDA and is not available for sale within the USA.
Designed with your independence in mind.
REX P is completely self-supporting and designed to be inherently stable, giving you the freedom to use your hands. Watch Sophie explain how to use REX P at home or at work.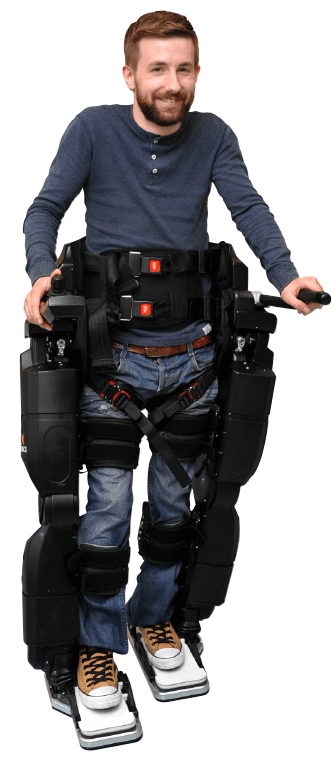 LEE WARN
Lee has an outlook on life that some may find difficult to imagine, describing the accident which broke his back in October 1989 as one of the best things to ever happen to him, though it took him a few years to realise this.
JARARD PEARCE
Since his accident eight years ago, Jarard Pearce was determined to walk again, always maintaining that he would walk again before he was thirty. With the help of Rex Bionics, Jarard was up walking three months after his thirtieth birthday.
SOPHIE MORGAN
Sophie Morgan has a life which many would be envious of, having presented for BBC, traveled extensively for business and for pleasure, and built a formidable career as an artist, designer, TV presenter and model.
REX offers a wide range of exercises specifically designed for patients with mobility impairments and provides patients with safe and effective movements.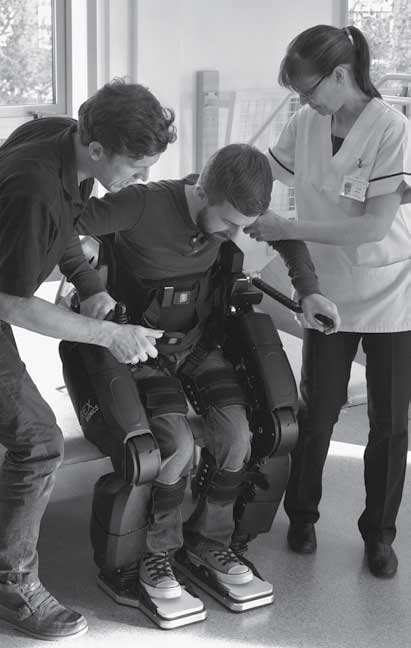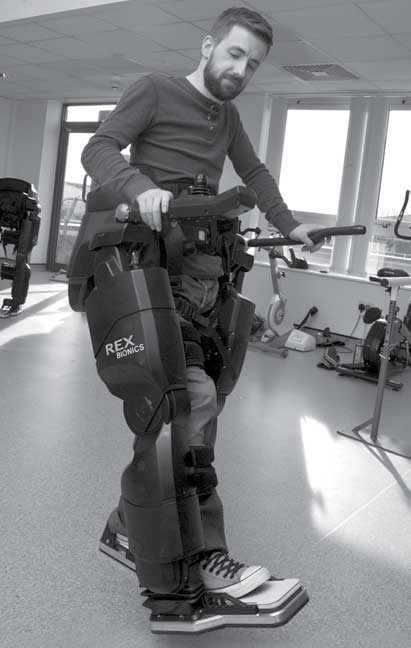 I use REX in my rehabilitation centres because it can take the user through a range of active assisted movements and can be used as part of a rehabilitation programme for patients with spinal cord injury and hemiplegia arising from stroke or a traumatic brain injury
If you would like to find out more or have further questions please get in touch: